AeroScan based on Riegl Lidar technology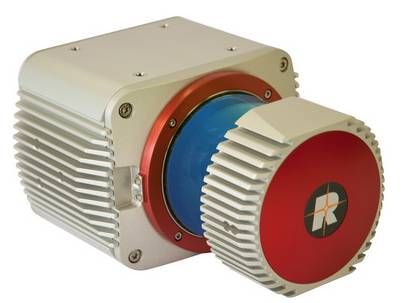 Airborne laser scanning is a rapid, highly accurate and efficient method of capturing 3D data of large areas, such as agricultural or forestry sites, urban areas, industrial plants, etc.

We integrate RIEGL airborne laser scanners to make use of the latest cuttingedge laser and signal processing technology. They are exceptionally compact, lightweight and cost effective and are designed to meet the most challenging requirements in airborne surveying.
ALS Scanner
Airborne Laser Scanners
RIEGL LMS-Q680i
NEW RIEGL VQ-780i
RIEGL VUX-1LR
RIEGL VQ-580
RIEGL VQ-480i
RIEGL VQ-820-G
Key words
long range, digital full waveform processing
High altitude wide area mapping
Especially designed to measure on snow and ice
compact and lightweight device
topo-hydrographic scanner, high accuracy
Short text description
Long range waveform digitizing airborne laser scanner for wide area, corridor, and city mapping
Waveform Processing Airborne Laser Scanner for Wide Area Mapping and High Productivity
Long Range Laser Scanner for airborne laser scanning
Long range, online waveform processing airborne laser scanner for measurements on snow and ice
Medium range and high speed online waveform processing airborne laser scanner for corridor and city mapping
Topo-Hydrographic Airborne Laser Scanner with Online Waveform Processing
Eye safety class
Laser Class 3R
Laser Class 3B
Laser Class 1
Laser Class 3B
Laser Class 1
Laser Class 3B
Max range target reflectivity 60%
up to 3000 m
up to 6800 m
1,350 m
up to 2350 m
up to 2100 m
2500 m
Max range target reflectivity 20%
up to 2000 m
up to 4500 m
820 m
up to 1500 m
up to 1300 m
1500 m
Min range for natural targets
30 m
100 m
5 m
10 m
10 m
10 m
Accuracy
20 mm
20 mm
15 mm
25 mm
20 mm
25 mm
Repeatability single shot
20 mm
20 mm
10 mm
25 mm
20 mm
25 mm
Effective measurement rate
up to 266000 meas./sec
up to 666000 meas./sec
750,000 meas./sec
up to 190000 meas./sec
up to 275000 meas./sec
up to 200000 meas./sec (@520 kHz PRR & 42° FOV)
Beam divergence
0.5 mrad
0.18 mrad / 0.25 mrad
0.5 mrad
0.2 mrad
0.3 mrad
1.0 mrad
Number of targets per pulse
unlimited
unlimited
practically unlimited
practically unlimited
practically unlimited
unlimited (digitized waveform processing)
Vertical line scan - max scan angle range
up to 60°
up to 60°
60°
60°
42°, max. 60°
Vertical line scan - min angle step width
0.002°
0.006°
0.003°
0.002°
0.01°
Max. operating flight altitude AGL
1600m / 5000ft
1600m / 5000ft
1200m / 3950ft
1200m / 3900ft
Topography & Mining
-
-
Corridor Mapping
-
-
City Modeling
-
-
Mapping of Lakesides & River Banks
-
-
Agriculture & Forestry
-
Target Classification
-
-
Glacier & Snowfield Mapping
-
-
-
Obstacle Detection for Unmanned Aerial Vehicles UAV
-
-
-
Power Lines
-
-
Corridor Mapping: Power Line, Railway Track, and Pipeline Inspection
-
-
-
-
-
Topography in Open-Cast Mining
-
-
-
-
-
Terrain and Canyon Mapping
-
-
-
-
-
Surveying of Urban Environments
-
-
-
-
-
Archeology and Cultural Heritage Documentation
-
-
-
-
-
Resource management
-
-
-
-
-
Legend
excellent for the selected application
very good
good
5-Band System (red edge)
"Red edge refers to the region of rapid change in reflectance of vegetation
in the NIR range of electromagnetic spectrum. Chlorophyll contained in vegetation absorbs most of the light in the visible part of the spectrum but becomes almost transparent at wavelengths greater than 700 nm. This way, vegetation cellular structure takes its major part in the reflectance because each cell acts like an elementary corner reflector. This effects in that rapid change that can be from 5% to 50% reflectance between 680 nm to 730 nm. (...) The phenomenon accounts for the brightness of foliage in infrared photography and is extensively utilized in the form of so-called vegetation indices (e.g. NDVI). It is used in remote sensing to monitor plant activity, and it has been suggested that it could be useful to detect light-harvesting organisms on distant planets." (Wikipedia)
Based on the PhaseOne camera technology we provide a 5-band solution for capturing data sufficient for red-edge analysis. Using our AeroStab-M, we host 3 cameras stabilized and directly georeferenced as a turnkey solution. In combination with an adapted iX Cature software solution we also provide a workflow to generate RGBI, NDVI and CIR images for your data analysis.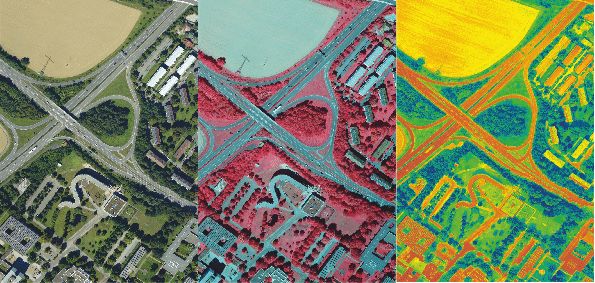 Hyperspectral sensors
Hyperspectral data is requested for exploration of minerals for mining purposes, monitoring agriculture and forest, homeland security, disaster mapping , monitoring environmental tasks and many more. Using pushbroom technology is state-of-the-art to guarantee simultaneous data capturing of many parallel spectral bands for precise radiometric data analysis.

Light, robust and high performance was the goal for the development of the two available sensors. Beside the stand-alone operation, they can be ideally combined with our RGB AeroCam high resolution sensors, the AeroTherm ThIR camera to measure surface temperatures and - of course - Lidar.

AeroTopoL is able to plan and navigate missions for these sensors using our AeroDiDOS direct referencing. This makes the system a turnkey solution with numerous options for sensor combinations.
Technical data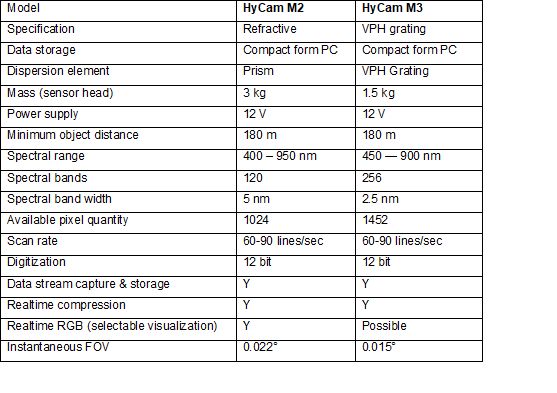 UV Systems (RGB + UV cams)
UV Corona effects on power lines are an important feature to detect failures in monitoring programs. We provide UV/RGB detector systems to capture data of both corona radiation and the corresponding visualized RGB image up to 30 fps and 1.4 MPIX resolution. We block the sunlight in order to generate pure UV radiation by using amplifier technology.

IMAGE INTENSIFIER: Active diameter 18 or 25 mm Input window Clear glass Photocathode Solar-blind, Bi-Alkali, S20, S25, for different spectral sensitivities in the range of 180..850 nm Phosphor screen P43, P46, P47 Blemish specification Standard camera blemish specification; Coupling method to CCD 25:11 or 18:11 fiber-optical taper.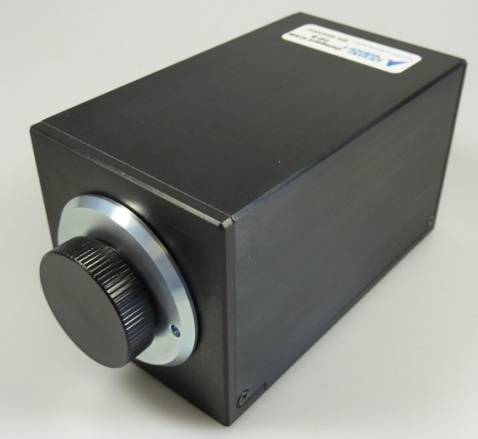 AeroTherm
AeroTherm is a thermal infrared single camera, available as cooled or uncooled sensor. It enables monitoring of objects that emit thermal radiation. The airborne thermography is useful for many applications such as :
thermal insulation of objects and cities
border and industrial plant security
inspections of pipelines, high voltage power lines and isolators
water quality monitoring
management of forest fires and hot spots by improved visibility
through smoke and darkness
surveys of underground steam system
change detection
animal detection
humidity monitoring
AeroTherm can be fully integrated with AeroTopoL FMS and the AeroStab family. The camera is managed by the AeroTherm Control software via Firewire. Real-time control of the actual data is supported. Other sensors can be used in combination with AeroTherm e.g. LiDAR with AeroScan or RGB imaging with AeroCam.
Oblique Thermal System (OTS)
Aero OTS is our new innovative multi sensor Oblique Thermal System (OTS). Up to 9 thermal cameras based on Flir industrial OEM sensors are joint to a complex and ultra-high resolution system. Five sensors enable a contineous cross-track resolution of 3,200 pixels. Two front and two back sensors deliver interes-ting oblique data e.g. to monitor facades of urban structures.
The OTS Capture software enables the control of all synchronized sensor heads and can also be accessed via web beside the FMS. OTS capture is interfaced with AeroTopoL and that way your mission can be planned and executed as easily as with any single camera.