Countdown's running for the Intergeo 2019...

...here's a sneak-preview of our novelty...






---


It's official now!
We have successfully implemented a Quality Management System to control our R&D, manufacturing and integration of hard & software solutions for airborne imaging and surveying systems. Now we are proud to announce that we are working in accordance with our certified processes!




We love to share our novelties with you
Let's meet face to face at the Intergeo 2019 in Stuttgart! Make an appointment with us & secure a FREE TICKET here:











---


New Research Project: INNSPEKTOR
Innovative overhead line inspection -
drone based, data driven, automated.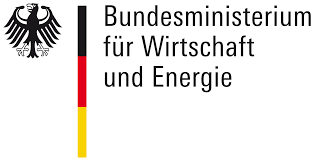 ---


Save-the-dates
Feb. 20 -22, 2019
Dreiländertagung in Vienna
DGPF, OVG, SGPF
http://www.rali.boku.ac.at/ivfl/veranstaltungen/dreilaendertagung-ovg-dgpf-sgpf-2019/
Sep. 17 - 19, 2019
Intergeo 2019 in Stuttgart
https://www.intergeo.de/
Jun. 28 - Jul. 4, 2020
ISPRS Congress Nice
http://www.isprs2020-nice.com/
---